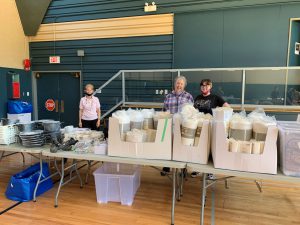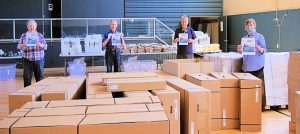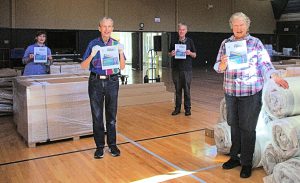 Shelter to Home is proud to be a member of the Furniture Bank Network of Canada, an umbrella organization of furniture banks across Canada and the US. Furniture Bank Network is hosted by Furniture Link Inc., whose purpose is to facilitate connections between business, government and nonprofits to power the Circular Economy for social good.
Recently, Dan Kershaw, the Chair of FBN, and Annalee Sawiak of Furniture Link were approached by IKEA to assist them to distribute donated goods on a national basis in response to the COVID 19 crisis. IKEA Canada is contributing over $2 million in in-kind donations to directly support the rising needs seen in both vulnerable communities (including homeless, newcomers, refugees and children) and medical services, providing much needed supplies to our front line healthcare workers. Dan and Annalee contacted 9 FBN members across Canada to be part of this project; Shelter to Home was one of 2 BC Furniture Banks to be included. We have received from IKEA enough furniture and goods to outfit 10 households ranging in size from 2 to four people. IKEA donated 1600 of these kits to the 9 FBN members across Canada. Without the efforts of Dan and Annalee, our little organization would never have been able to obtain this type of donation, and we are grateful to them for their wonderful work. Our local IKEA (Coquitlam) tells us they are thrilled to be involved in such a meaningful project.
Please join the S2H team in thanking FBN, Furniture Link, and IKEA for this awe-some and generous donation, which will benefit numerous individuals and families of the North Shore.
For more information, please check out these links:
Furniture Link Inc.
Furniture Bank Network
Story on LinkedIn